Bringing Out the
Best in Little Smiles
We offer advanced, gentle pediatric dental care in a bright, kid-friendly atmosphere.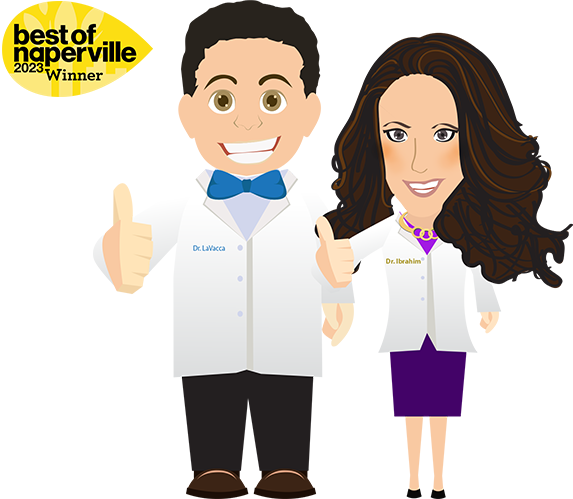 Our team of dentists provides full-service, comprehensive pediatric dental care to little ones birth through 13 years old, as well as patients with special needs in Naperville. They have the training and experience in pediatric dentistry to handle the unique oral health challenges that children face. They also know how to put patients at ease. Our doctors are dedicated to giving kids the advanced, outstanding care they deserve while making the experience exciting and fun!
Meet The Doctors
INSIDE THE GUIDE, PARENTS WILL:
Discover how to make brushing stress-free with not just one or two but a wide variety of kid-approved activities to make brushing and flossing a breeze.
Receive fun, done-for-you printables to engage your child in brushing techniques and give them self-motivation (sticker charts or adorable teeth-related crafts, anyone?).
Peace of mind that the very real struggle of getting your kids to enjoy brushing their teeth is achievable today.
Improve your child's oral health. When your kid actually likes brushing, it means healthier teeth and gums and potentially fewer cavities!
Download the Guide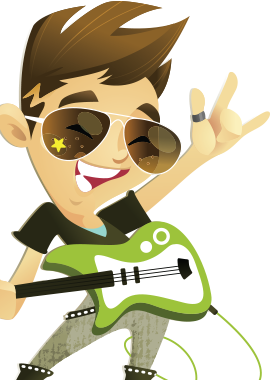 Kid-Friendly and Super Fun!
An Educational Experience
Put your child on the path to amazing oral health for life.
We'd love to hear from you!
Naperville
55 South Main St,
Suite 261 Naperville, IL 60540
Hours
Mon: 8am – 4pm
Tues: 9am – 5pm
Wed: 8am – 4pm
Thurs: 8am – 4pm
Fri: 8am – 2pm
Sat: 8am – 2pm (1 per month)
Here's What Our Patients Have to Say
Sheri P.

"My daughter about 3 years ago had an accident in daycare and fell when she was 2 years old and needed to get her tooth extracted. The staff was amazing and took their time with her. She came back for a cleaning this year and she was a little scared. But they showed her the tools and gave her cool sunglasses and made her feel so comfortable. The hygienists Yvette did great with her. Dr. Jessica found a cavity and we again had to come back. But yet again another great experience. We walked out of the office with her not scared of the dental office. I would recommend everyone to bring their kids to Innovative Pediatric Dentistry. Dr. Jessica is really one of a kind."
Dani B.

"We have been to two different dentists who were unable to get bite wing X-rays on my 7 year old (because of his gag reflex). When we came here, the hygienist (Ashley), found a way to get them done without any issues! Dr Jessica and her hygienist, Cynthia, were really creative and kind with my son who has a lot of anxiety with dentists. Would highly recommend them!"
Dana J.

"Innovative Pediatric is truly an amazing place. My daughter who is 7 and recently had dental surgery on site at Innovative with Dr. Stephanie. We had visited 3 pediatric dentists before we decided to have her put under for her dental surgery. She received 6 fillings, a crown and 1 tooth that was extracted. My daughter had previously had a poor experience somewhere else and going to the dentist was not a pleasant experience. They made my daughter so comfortable and the experience so relaxing. She is looking forward to her next cleaning and seeing Dr. Stephanie again. Thank you so much to Innovative for working with us!"
Ashley C.

"My daughter loves IPD! Such a fun, happy environment! Assistants in the back are so fun! Front desk is always so welcoming! My daughter has always left with smiles when coming here! Loves being able to pick a prize at the end. To top is off, IPD gives quality care to their patients! 🙂"
Anne S.

"We receive excellent dental care for our 4 kids here! We had an unhappy and upset first time dental patient and the staff could not have handled it better. Every single person was kind and patient and got the job done as efficiently and effectively as possible. From the assistants, hygienist, dentist, and office staff, everyone was so understanding. My other 3 kids are happy to go to the dentist and always have an excellent experience as well. I highly recommend!"
Tricia M.

"I recently brought all three of my children to Innovative Pediatric Dentistry, and it has been a great experience all around. The entire staff, from Dentists to office staff was friendly, efficient and informative and very caring with my children. I would recommend them to anyone with kids. Also, as a side note, they accept my dental insurance, which not many pediatric dentists do....go see them!"
Anna W.

"Wonderful office and Wonderful staff! Very family-oriented!! We cannot wait to come back to see you again!"
Danielle B.

"They have a wonderful staff; very friendly and patient and great with kids! The waiting room is a dream come true, with a little movie theater area, a video game area, iPads, and plenty of coffee. My kids enjoy going to the dentist thanks to Innovative Pediatric Dentistry!"
Anne S.

"We receive excellent dental care for our 4 kids here! We had an unhappy and upset first time dental patient and the staff could not have handled it better. Every single person was kind and patient and got the job done as efficiently and effectively as possible. From the assistants, hygienist, dentist, and office staff, everyone was so understanding. My other 3 kids are happy to go to the dentist and always have an excellent experience as well. I highly recommend!"
Taga L.

"Highly recommend! I am super picky about dentists and this office is great! You always feel like they are not rushing you! They take time to explain! Jakob loves coming for the really cool waiting room but we never get to wait, they are very efficient!"